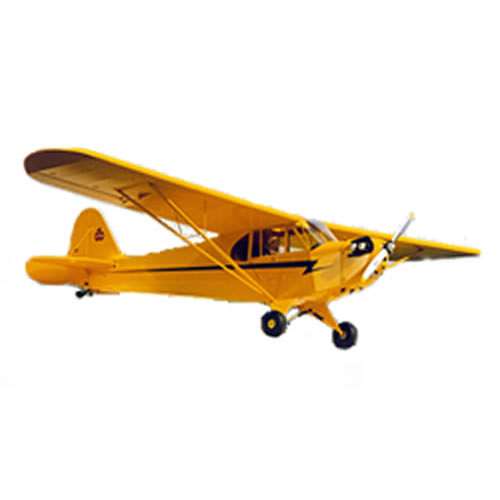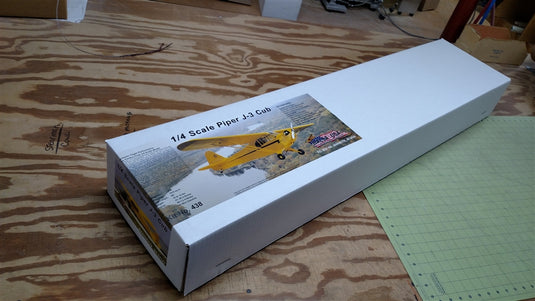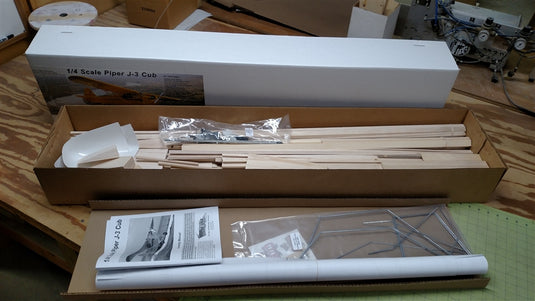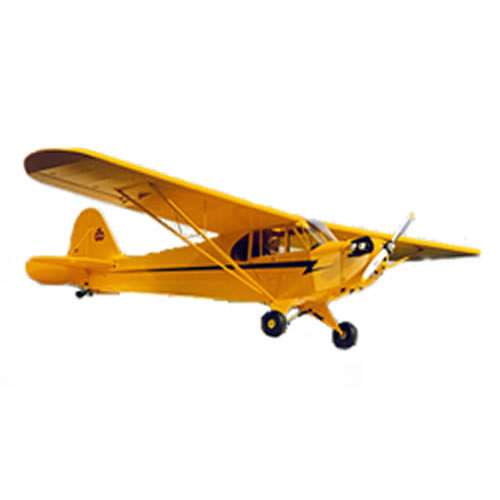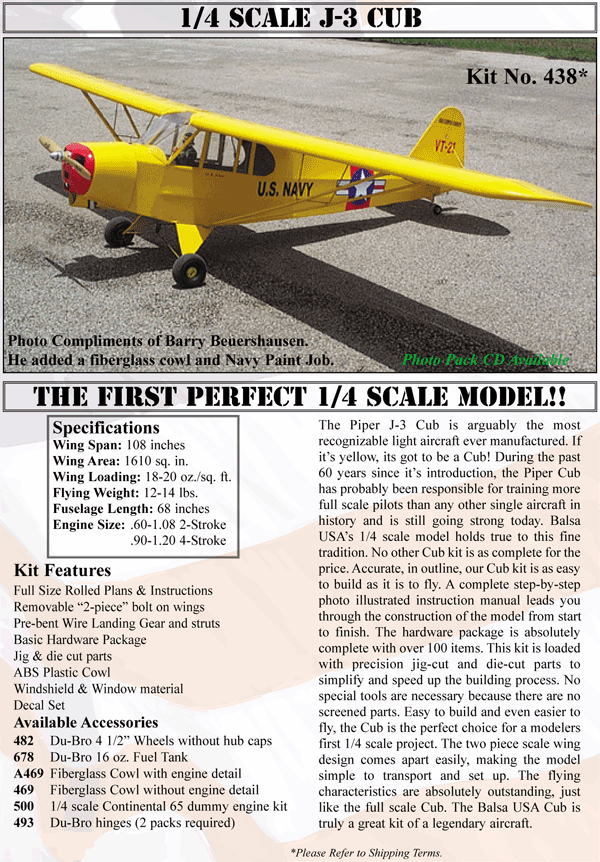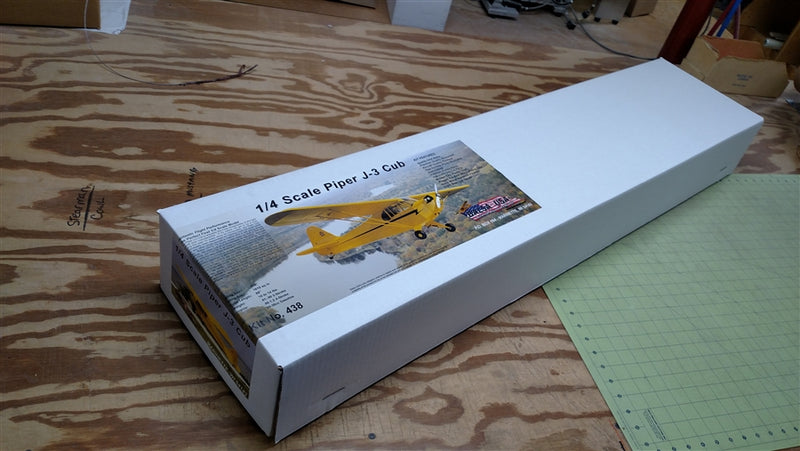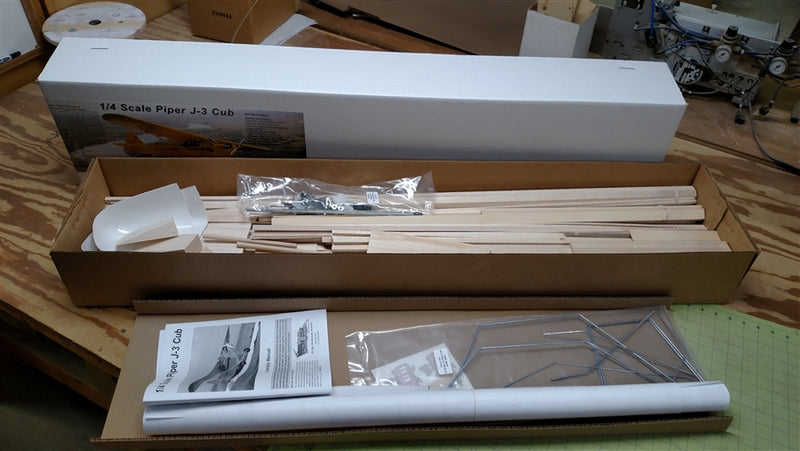 Upgrade To The 1/4 Scale Piper Cub Kit Package
 Wingspan:108 in.                                                                    
Wing Area: 1619 sq. in.                                                          
Wing Loading:18-20 oz. /sq. ft.                                        
Flying Weight: 12-14 lbs.                                                          
Fuselage Length: 68 inches                                                                
Engine Size: .60-1.08 2-stroke .90-1.20 4-stroke
Center of Gravity: 4-1/16 inches back from the leading edge of the Wing.                                           Wing Incidence Angle: 1/2 degree positive. Elevator: 1 inch up and down.Rudder: 1-1/2 inches left and right.
Ailerons: 3/4 inch up and down.
Aileron Differential: 3/4 inch up and 3/8 inch down (differential recommended)
Engine Thrust Line: 1-2 Degrees DOWN, 1 Degrees RIGHT
.