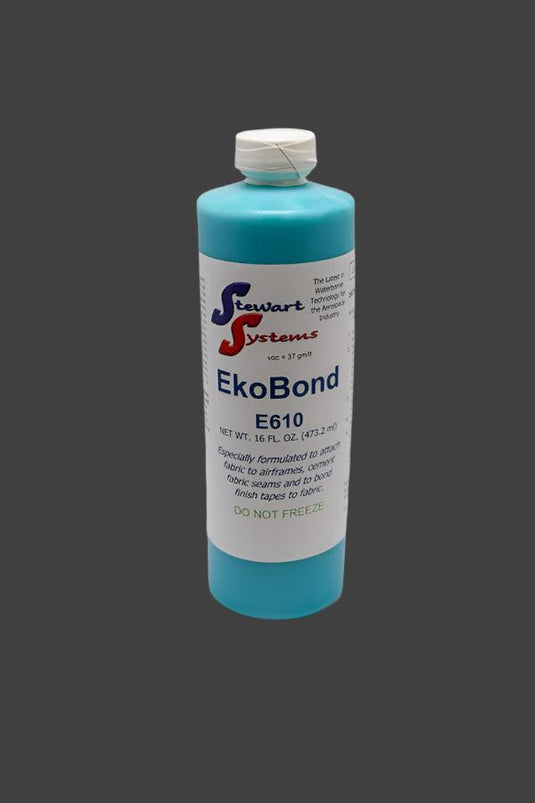 EkoBond is our ODORLESS water-based contact cement type adhesive. It is primarily for attaching fabric to the structure, making fabric to fabric glue joints, gluing the trim tapes down, and sealing the weave of the fabric before trimming or cutting to prevent fraying. This is our 16FL OZ. Container.
See our detailed information on it's use.                                                                                      

Here

 are detailed instructions on the process for apply our Plantex covering using both Polytac and Polybrush, as well as the Stewart Systems products. This a direct download and DOES NOT need to be added to you cart. Just open then link and click "save as".