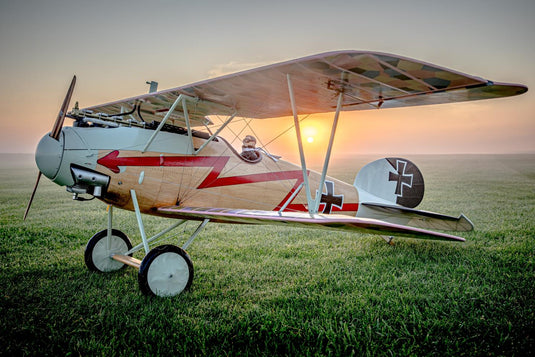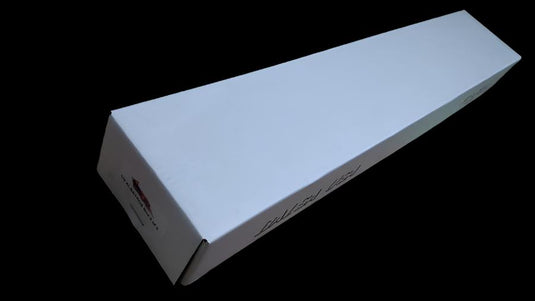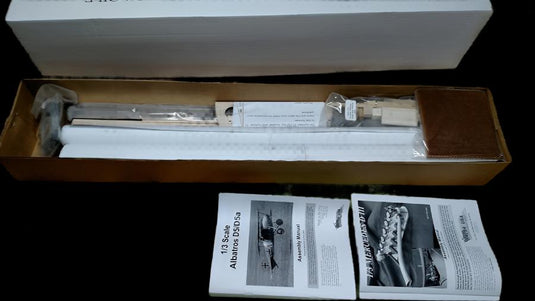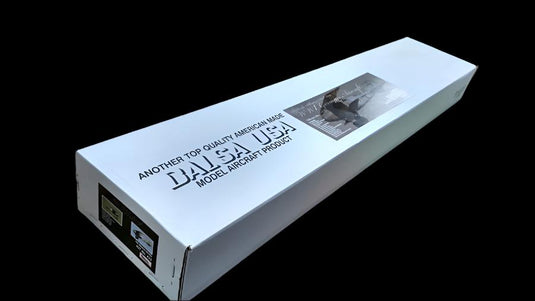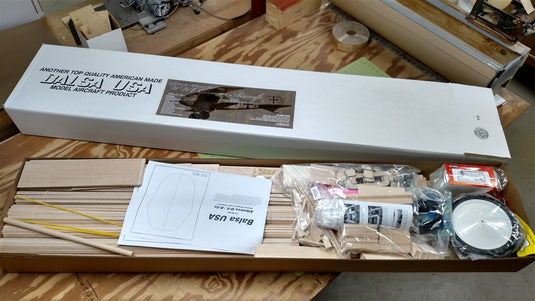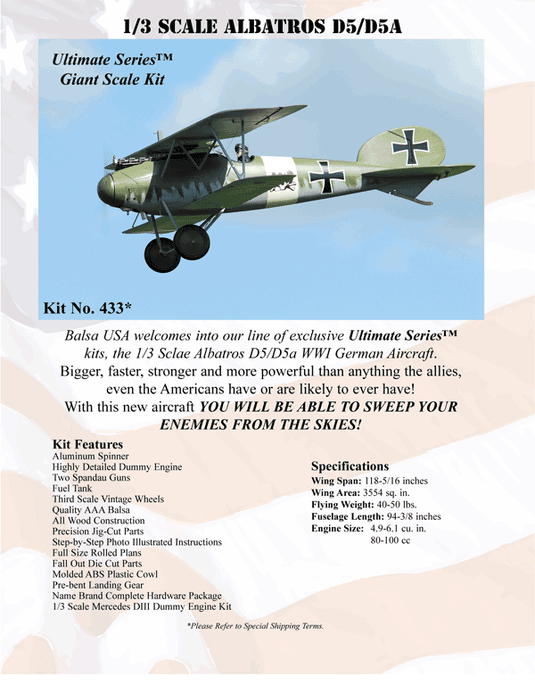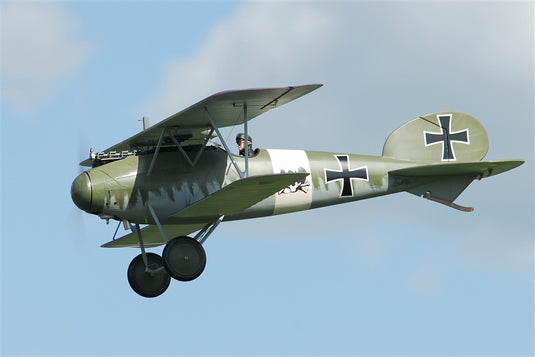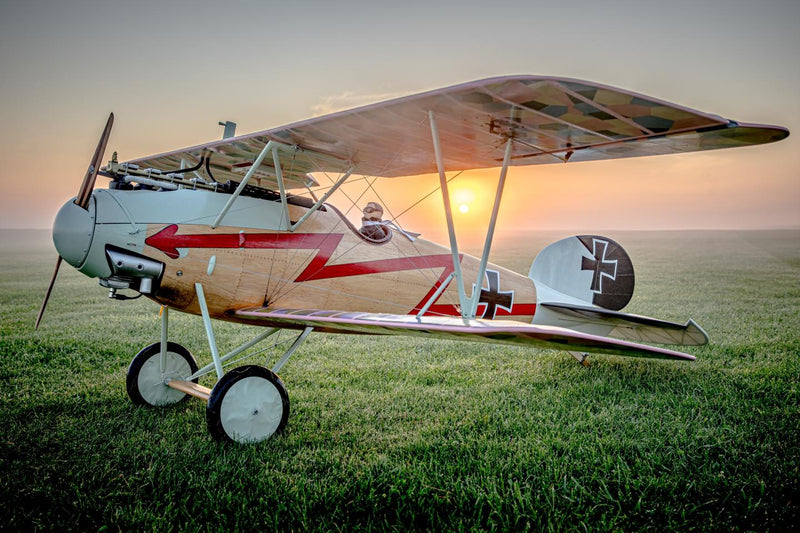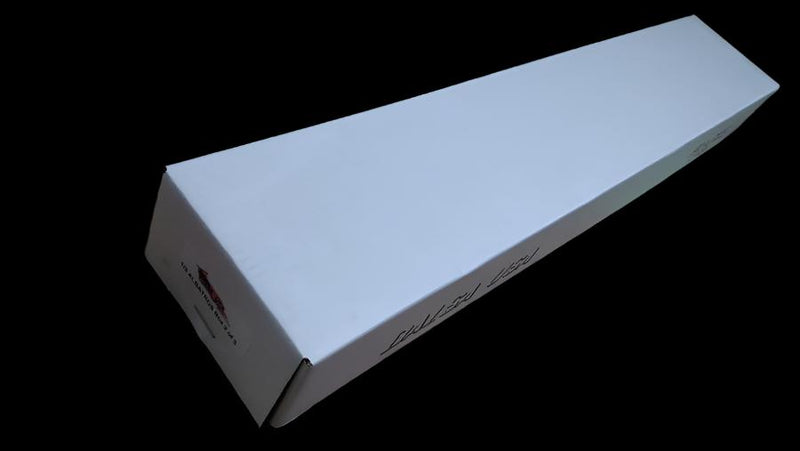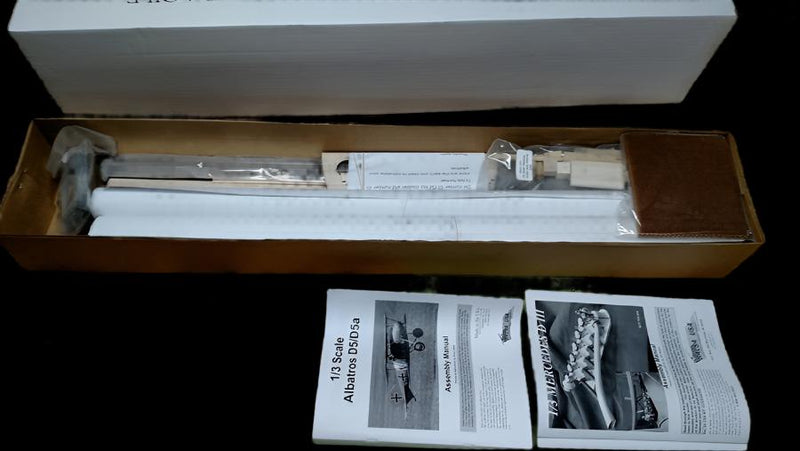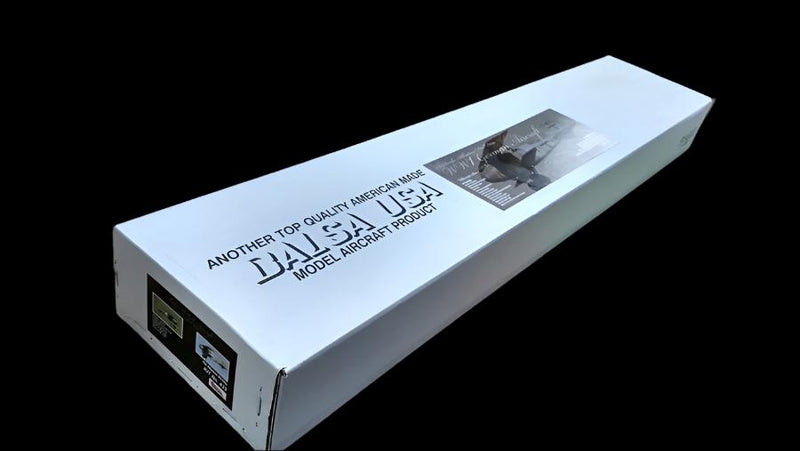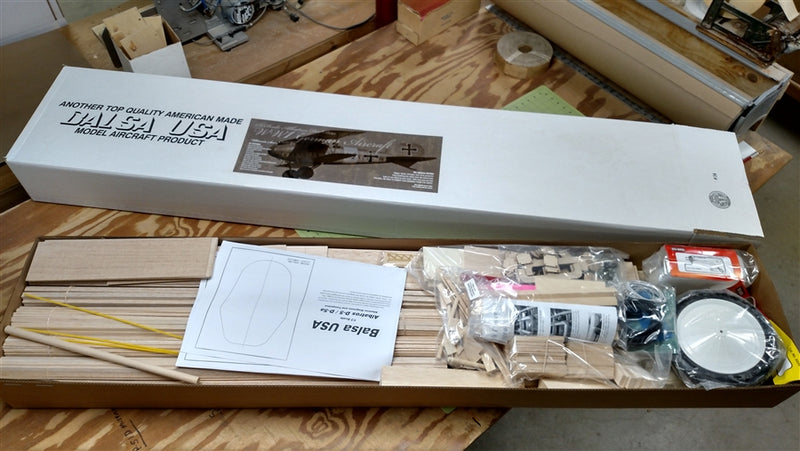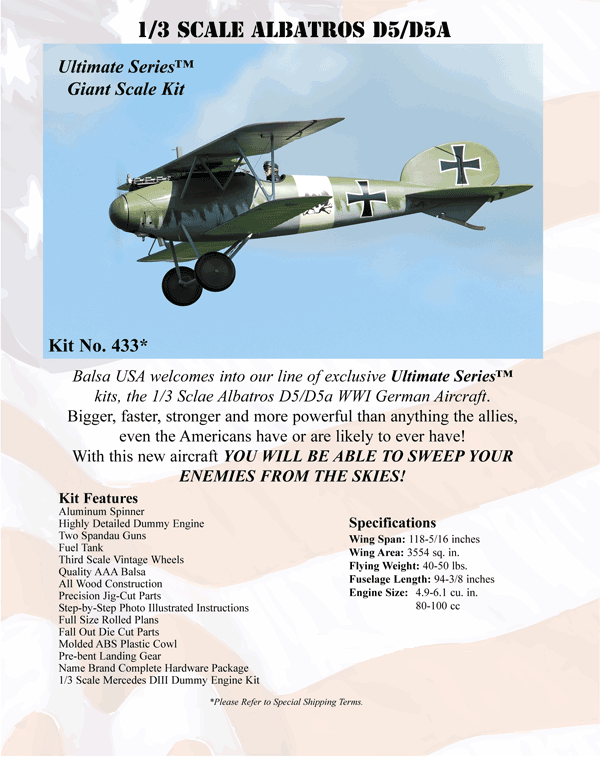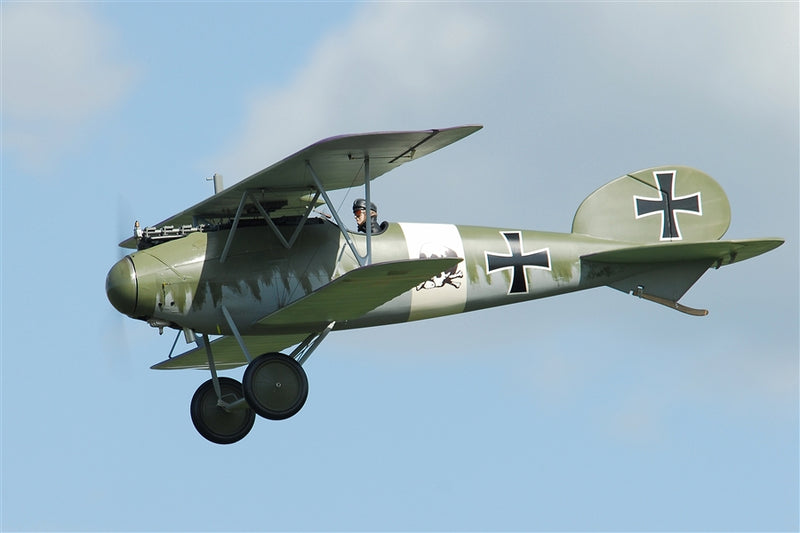 Requires 5-5 Meter rolls or 3 bags of Planetex

Type                                                    German Built 1/3 scale WW-I Biplane Fighter
Wing Span Top                                   118-5/16 inches, 19 Inch Cord
Wing Span Bottom                             112-5/8 Inches, 14-5/32 Inch Cord
Wing Area                                          3554 Sq. inches total
Airfoil                                                 Flat Bottom
Wing Loading                                     23-3/4 ~ 27 Oz / Sq. Foot.
Fuselage length                                   94-3/8 inches
Flying Weight                                     40 to 45 Lbs
Height                                                 35 inches (flight ready)
Engine Size                                         4.9 ~ 6.1 Cubic Inch or 80 ~ 100cc
Radio Gear                                          4-Channel W/6 Servos (100 ~150 Oz Torque Servos)
Scale size Prop                                    34" Dia
Model Features
Balsa, Bass, and Plywood Construction.
Separate "plug in" wing panels (4) W/ aluminum joiner tubes
Bungee cord suspension on main gear, and tail skid.
Pull / pull control system (rudder and elevator)
Kit Includes
Full Size rolled Plans & Instructions.
Name Brand Hardware and custom made steel fittings.
Fuel Tank, Dummy Engine, Machine Guns, Wheels, Aluminum Spinner,
Pre-Bent wire landing gear and cabane struts.
Items Needed to Complete
Covering (3) 5-meter rolls required
Engine, and Radio
Notes:
Center of Gravity 5" back from leading edge of Top Wing
Control Throws:                                                                   Incidence:     
Elevator ………. 3" Up and Down      Top Wing  ……………… +1~2 Degrees          
Rudder …….…. 5" Left and Right            Bottom Wing  ………...  -1~0.0 Degrees
Ailerons ……… 1" Up and Down                      Tail  …………………...  0.0 Degrees          
(Aileron differential recommended 1-1/4" Up 1/2" Down)    
1/3 Scale Albatros Decals "German, Mid War Maltase Crosses"
(2)       Large 18-1/2 Inch Crosses with White Outlines …….....  Top of Top Wing
(6)       Smaller 9-1/2 Inch Crosses with White Outlines ………… Bottom of Bottom Wing