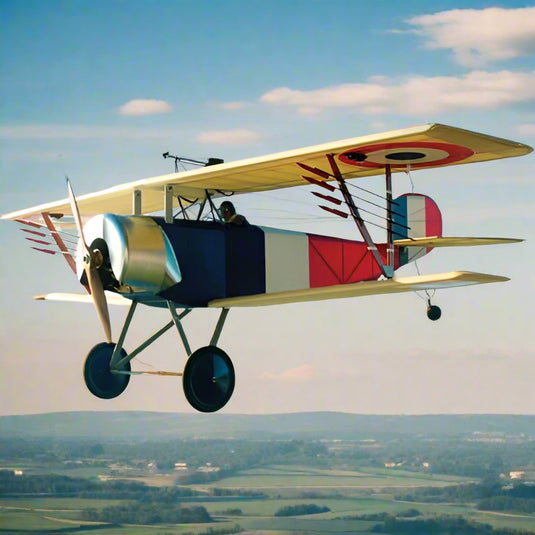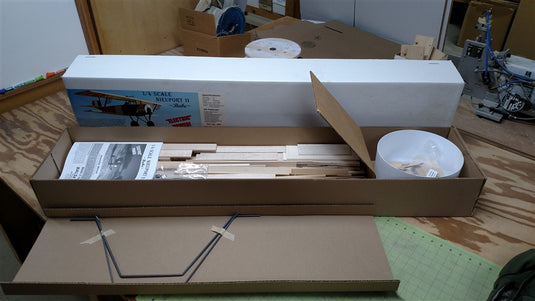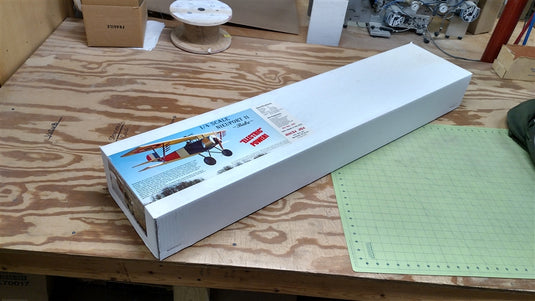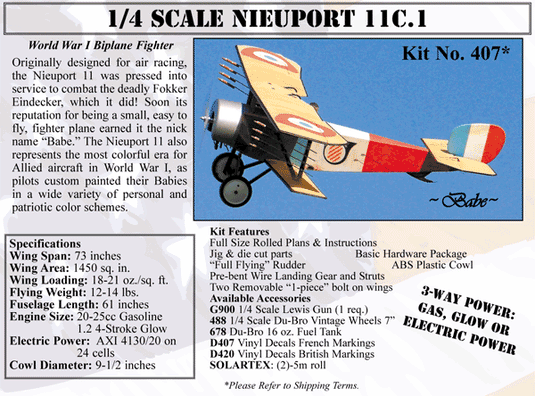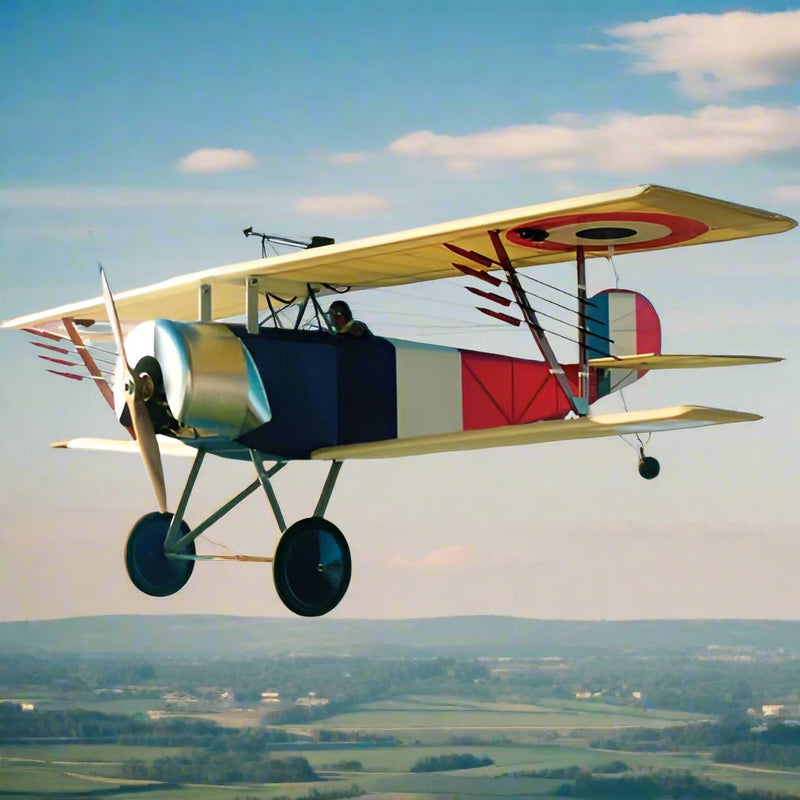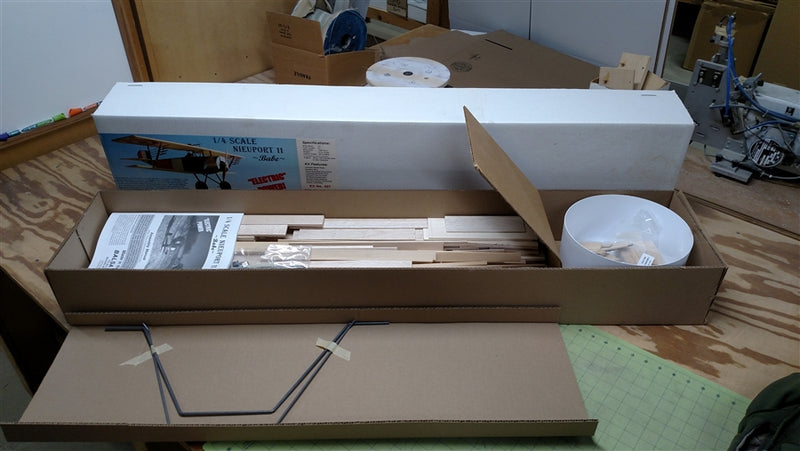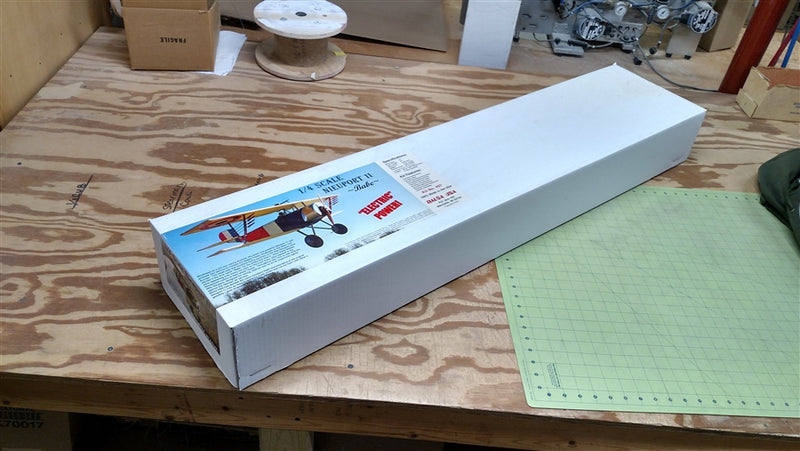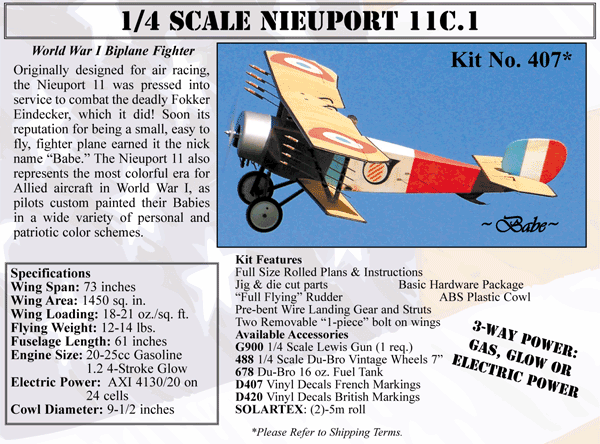 Upgrade To The 1/4 Scale Nieuport 11 Kit Package                                                                                                                                                                                                                                                                                                                                                                  
Wing Span: 73 inches
Wing Area:1450 sq. in.
Wing Loading: 18-21 oz./sq.ft.
Fling Weight:12-14 lbs.
Fuse Length: 61 inches
Engine Size:20-25cc Gas 1.2  4-Stroke 
Aileron Differential: 1-1/4 inches up and 1/2 inch down (differential recommended).
Center of Gravity: 4 inches back from the leading edge of the Top Wing at the Center.Incidence:
Top Wing: +1-2 Degrees.
Bottom Wing: -1-0.0 Degrees.
Tail: 0.0 Degrees.
Engine Thrust Line: 2 Degrees DOWN, 1-2 Degrees RIGHT.
 Cowl Dia.: 9-1/2 inches