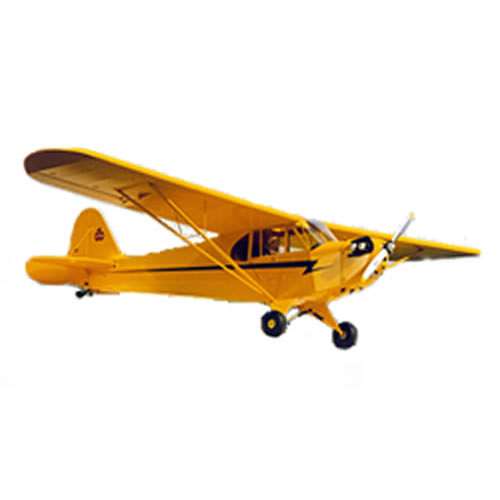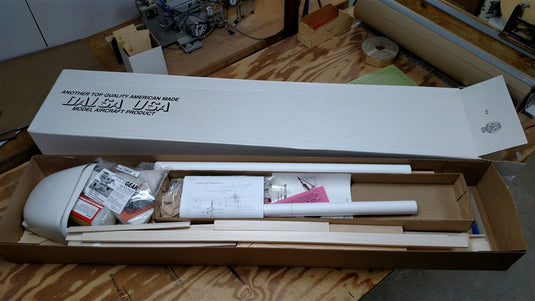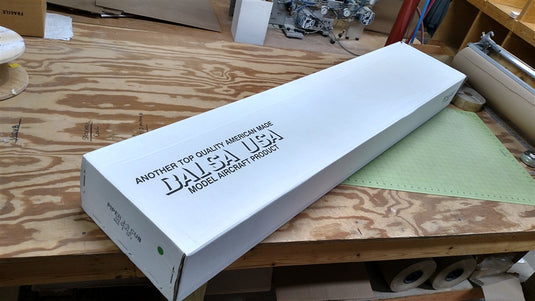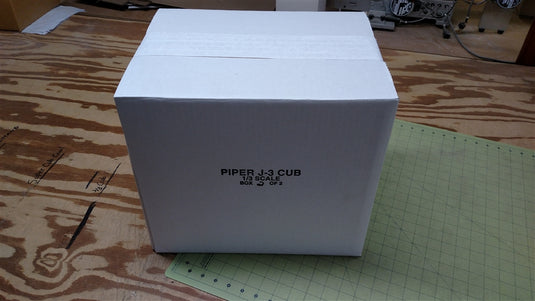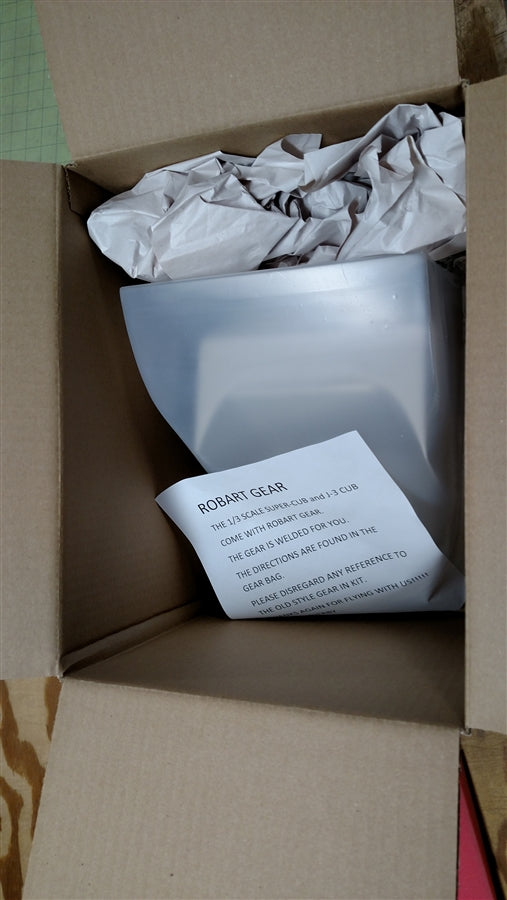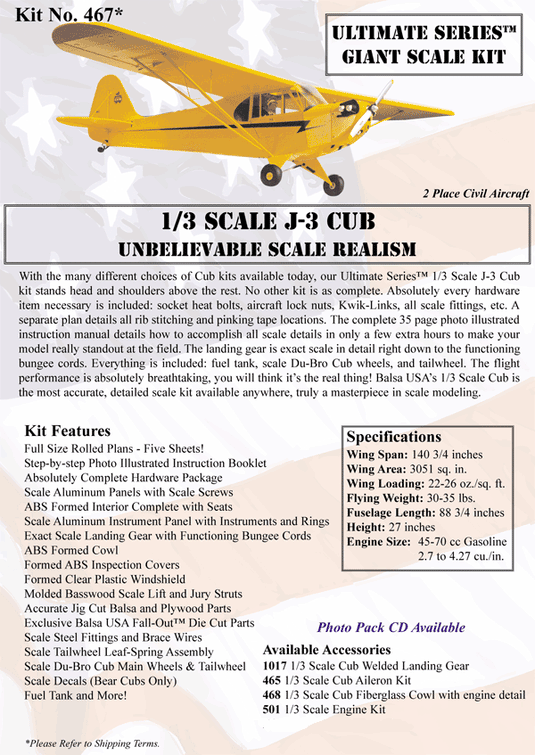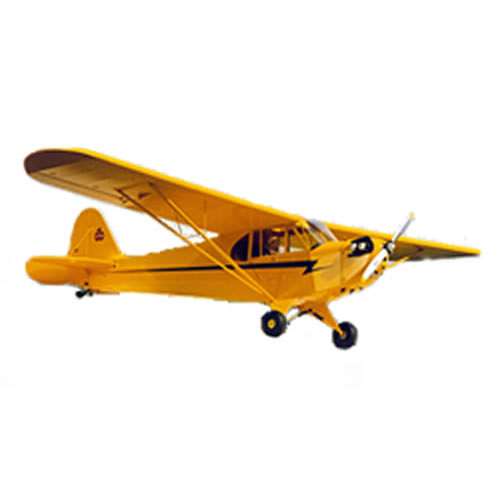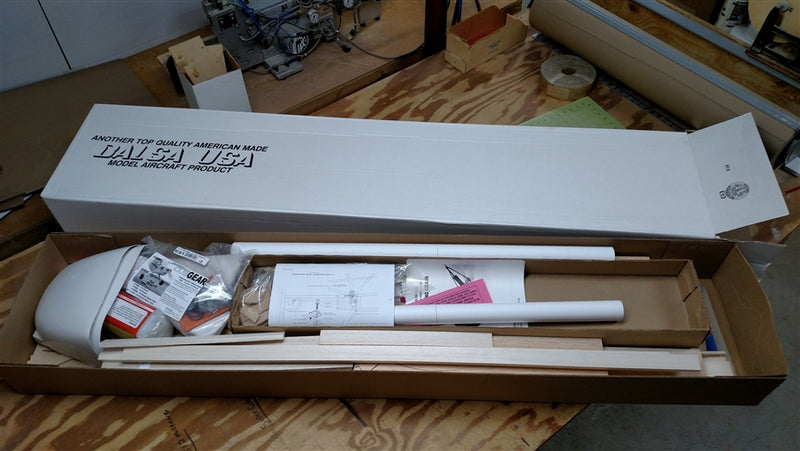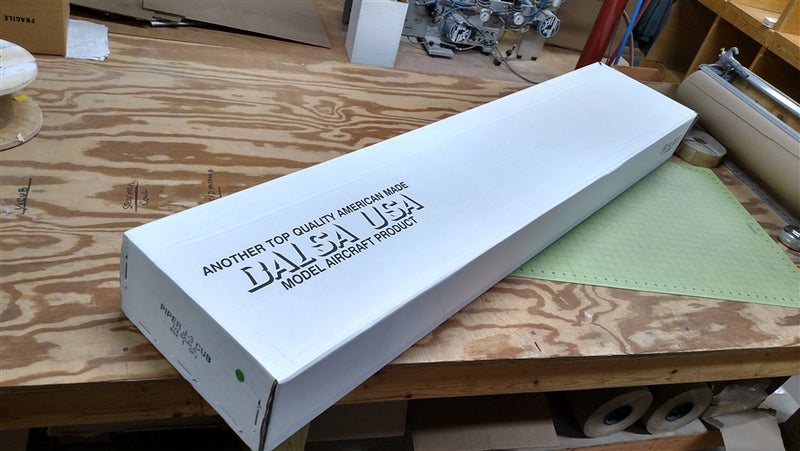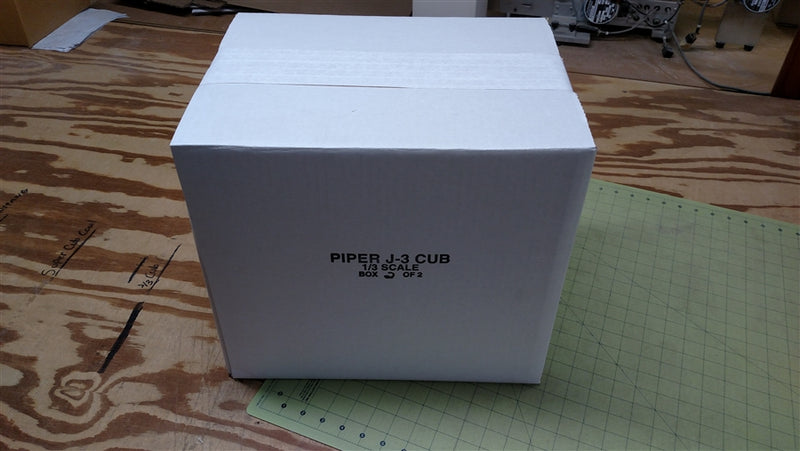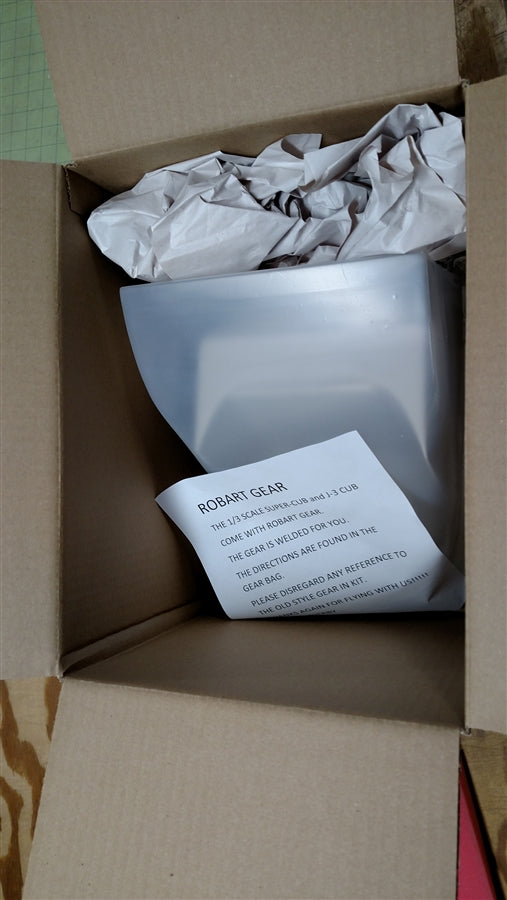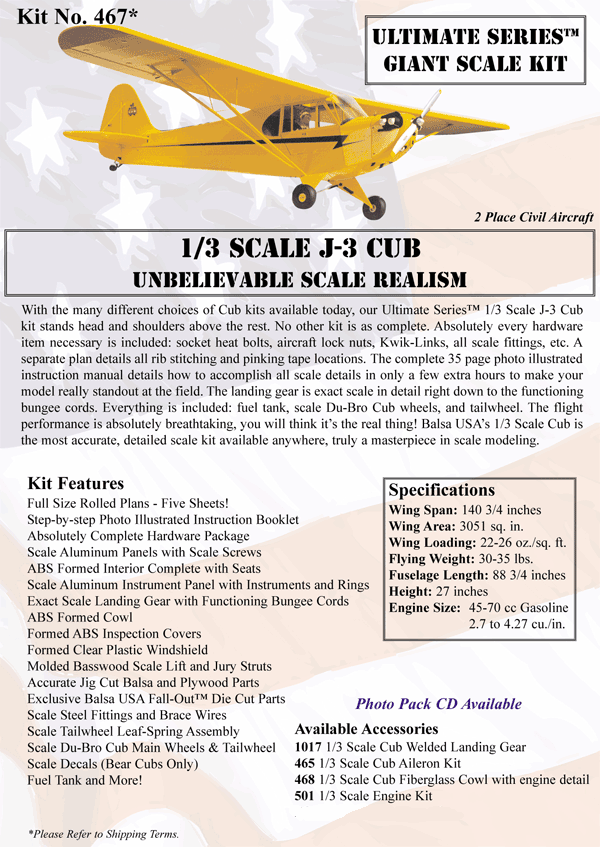 Requires 
(4)-5m Rolls
of

Oratex
Or 
                                                                   2 bags of 
planetex
Type                                                    1/3 scale High Wing 2-place civil aircraft
Wing Span                                          140-3/4 inches  (11-3/4 feet)
Wing Cord                                          21 inches
Wing Area                                          3051 Sq. inches
Airfoil                                                 Flat Bottom
Wing Loading                                     22 ~ 26 Oz / Sq. Foot.
Tail Span                                 38 inches
Flying Weight                                     30 ~ 35 Lbs
Fuselage length                                   88-3/4 inches
Fuselage Width                                   9 Inches (in cabin area)
Height                                                 27 inches (flight ready)
Engine Size                                         2.7 cubic inch (45cc)  to  4.27 cubic inch (70cc)
Radio Gear                                          4-Channel W/5 Servos min. 100 In/Oz Torque min.)
Cowl Dimensions                               10" high, 8-1/4" wide aft, 4" nose, and 10" deep
Wing Dihedral                                    3/4 inch on each side
1/3 Scale Cub Wheels                        6 Inch
Model Features
Balsa, Bass, Plywood, and Aluminum Construction.
Separate "Bolt-On" Wing Panels.
Kit includes
Full Size Plans & Photo Instructions.
COMPLETE Hardware package (including all push rods and cables).
Complete interior kit (includes seats and instrument panel)
Robart Scale Landing Gear W/ Scale "Cub" Wheels
Scale leaf spring tail wheel assembly W/wheel
Scale "pull, pull" rudder control system W/ bell crank and cables
Scale "Baer Cub" decals
ABS Cowl
Optional Military L-4 fuselage conversion shown on plans.  (Will require 2 feet of clear plastic P/N 498)
Scale 3-View Drawings.
Items Needed to Complete
Covering material (4), 5-meter rolls Required
Paint, Radio, Engine,
Center of Gravity:         5-3/4 inches back from Leading Edge of Wing
Control Throws:
Rudder  ……………  2 ~ 2-1/2" Left & Right
Elevator  …………..  1-1/2" Up & Down
Ailerons  …………..  1" Up & Down
Aileron differential recommended 1-1/4" up & 1/2" Down
1/4 Scale Piper Company Decals (Included with Kit)
(2)       "Cub Bear" Decal                               Vertical Fin
(2)        "Piper" Name Plates                          Boot Cowl just aft of Engine Cowl
(2)       "No Step" Decals                              Base of Lift Struts
For "N" Numbers and Lightning Bolts see your local "Sign Shop"
Rust-oleum 2X "Golden Sunset" is a good match to Oratex "Cub Yellow".