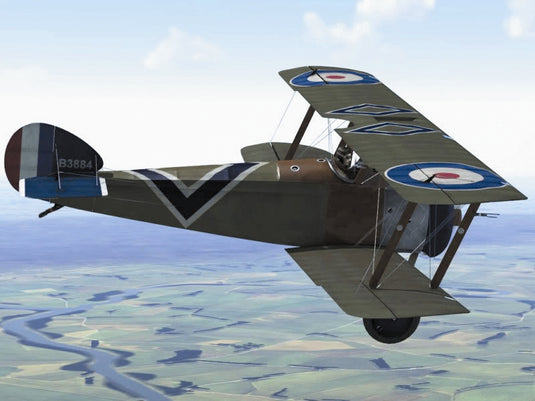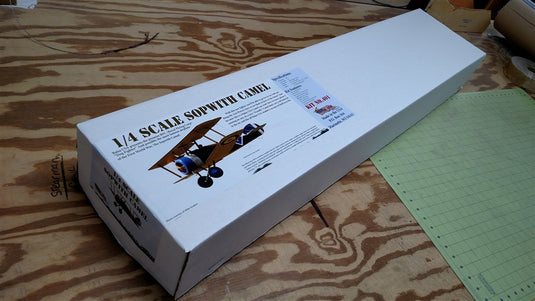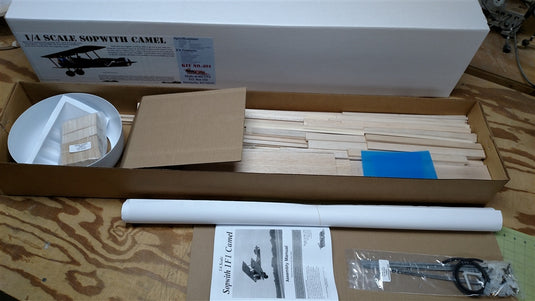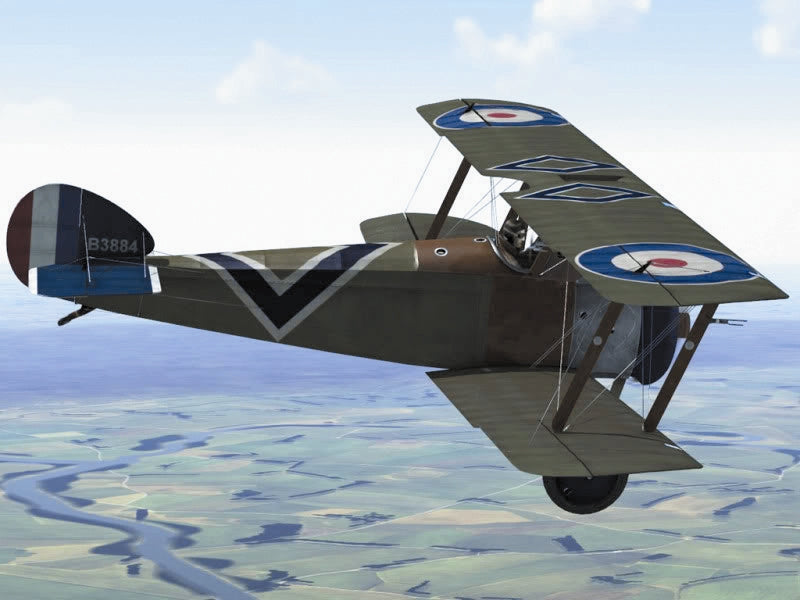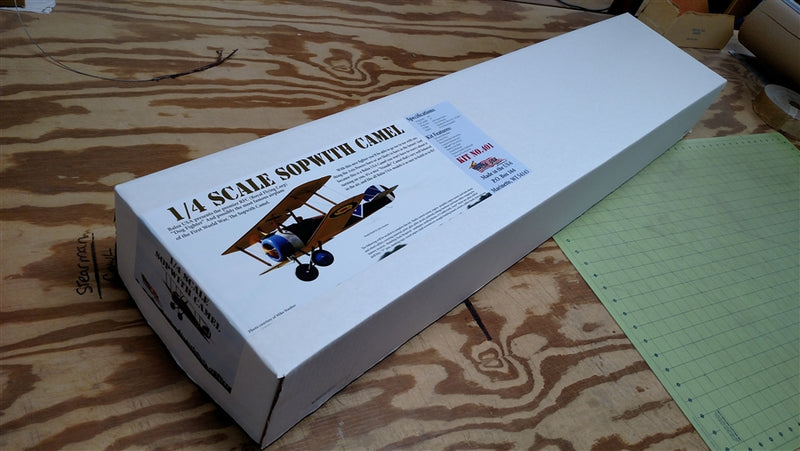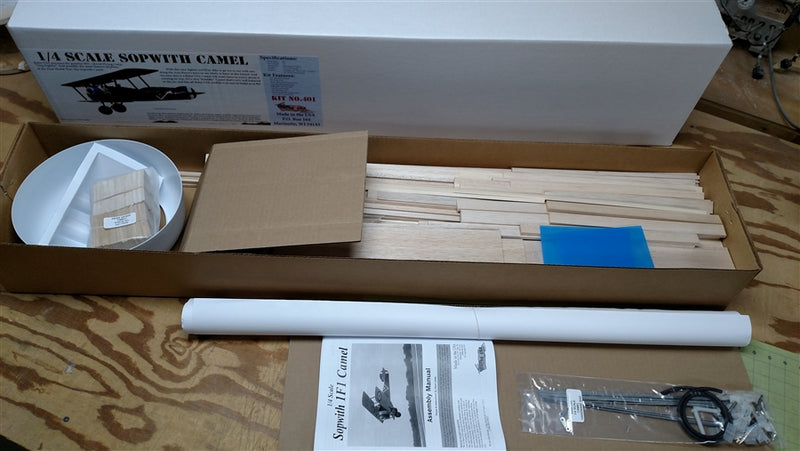 Now Laser Cut Parts       
Type                            British ¼ Scale WW-I fighter
Wing Span                  84 Inches (13-1/2" Cord)
Wing Area                  2264 Square Inches
Airfoil                         flat bottom
Wing Loading             15 ~ 18 Oz. / Sq. Foot
Fuselage Length          55 Inches.
Flying Weight             15 to 18 Pounds
Engine Size                 Gasoline 20~ 30cc (G-26 recommended) 1.20 ~ 1.50 4-stroke glow
Prop Size                     Depends on engine being used  (18-8 or 20-6 recommend for G-26)
Fuel Tank                    24 Oz. (compatible with fuel requirements of engine)
Radio Equipment        4-Channel W/ 5 servos min.
Servo Requirements   High torque 60~70 In. / Oz. std. Size servos for flight surfaces.
Wheel Size                  6-5/8 vintage (Not included in kit)
Cowl Diameter       10-1/4" X 4"
Model Features
Balsa, Bass, and Ply construction
Two "1-piece" bolt on wings
Kit Includes
Full-Size plans W/ photo instruction book.
Die cut parts
Pre-bent wire landing gear and struts W/balsa fairings
Basic hardware package
ABS plastic Cowl and Forward "Hump"
Items Needed to Complete
Control system (push rod type or pull / pull cable system suitable for a model of this size)
Fuel System (fuel tank & fuel lines) compatible with the fuel needs of engine being used. 1-pair 6-5/8 Vintage wheels
Covering Material (3) 5-meter rolls of covering material.
Notes
Center of Gravity
          Four (4) Inches back from leading edge of TOP WING.
Control Throws:                                         Incidence:                                                                                                            
Elevator …......... 1" Up and Down                      Top Wing  …........… +1-1/2~2-1/2 Degrees
Rudder ……….. 2" Left and Right                    Bottom Wing  ……….….  +1~0.0 Degrees         
Ailerons ……… 1" Up and Down                    Tail  ………………... ........... +1~2 Degrees
(Aileron differential 1" Up 5/8" Down)        
Thrust Line  0.0~1 Degrees DOWN, 1~2 Degrees RIGHT
1/4 Scale Camel Decals "British"
(4)       Large Roundels           Wings ............................ 12-3/4 Inch
(2)       Small Roundels             Fuselage......................... 5 Inches
(2)       Letter "B"                    Fuselage  ...................  5-1/5 X 6 Inches
(2)       Serial Number             Fuselage  ...................  1-3/8 X 6 Inches
(2)       Wheel Disk Graphic   Wheels  .....................  4-1/2 Inches